Reviews and Quotes for In Winter

Guitar Player Magazine Mini-review September 2012
Michael Manring and Kevin Kastning
In Winter

"Inspired by the majesty of the New England countryside, this collection of entirely improvised duets is informed both by the extended ranges (and creative tunings) of the electric basses and acoustic guitars that were played, and the uncanny real-time compositional skills of the visionaries who played them. Greydisc."
- Guitar Player magazine (USA)

JazzTimes
September 2012

In Winter
Michael Manring
Kevin Kastning

""Contemplative" is probably the operative word for In Winter, a set of 20 introspective, starkly sculpted, often open-ended compositions collaboratively written and performed by innovative bass guitarist Michael Manring and revered guitarist Kevin Kastning. Manring, a journeyman who made his name with the late guitarist Michael Hedges, designed the Zon Hyperbass (extended range, unlimited altered tunings) he brought to the project, along with two other basses by the same maker. Celebrated acoustic guitar wizard Kastning uses a 14-string Contraguitar and a 12-string alto guitar, both of his own design, as well as a classical guitar and a fretless guitar.

It's often difficult to tell where one musician's musings end and the other's begin on the album, which, from its music to the packaging design, calls to mind many ECM projects of yore. Distinctive melodies and conventional compositions are absent. The two instead are up to creating a series of moody, often emotionally dark, highly atmospheric pieces variously fueled by oozing fretless basslines, stacked harmonics, call-and-response passages, games of tag, long tones and unusual tunings. It's all luxuriantly slow and, based on the titles, meant to alternately evoke images of nature and interior emotional spaces."

- Philip Booth

www.jazztimes.com (USA)


In Winter
Michael Manring / Kevin Kastning

Greydisc Records - GDR3511
Available from Amazon.com.

A review written for the Folk & Acoustic Music Exchange
by Mark S. Tucker
(progdawg@hotmail.com).

"As Kevin Kastning's work becomes ever more exposed to the music world at large, increasingly prominent musicians are drawn to collaborate with him, the stellar Michael Manring being the latest. Manring's a jack of all trades who ranges the gamut in his associations, from Patty Larkin to Steve Morse (Dixie Dregs, Deep Purple) to Larry Coryell to Alex Skolnick (Testament) and beyond, including the very cool and regrettably obscure McGill / Manring / Stevens CDs (three of 'em). There's reason the guy's so damn good: he was one of Jaco Pastorius' students…just as Kastning used to study with Pat Metheny. Talk about a meeting of the minds.

In Winter is the prolific Kastning's latest in and around several configurations (see FAME's back pages for many reviews of his work), but the guy favors duos and trios, returning to duet "compositions" here (little of the Kastning oeuvre on CD is actually composed, most of it improvised, though he does harbor a thick text of 200 works written for solo and chamber instrumentations). If anything, In Winter is gloomier, though just as foggy, more spacious, and quieter than previous work of the ilk. In fact, a number of interludes in this 70+ minute disc are almost stock-still ambiences, the sort of thing one only rarely encounters, reminiscent of Billy Cobham's remarkably motionless (except for the middle movement) Heather.

Though Manring is possessed of incredible dexterity, as is Kastning, his emphases here lie first in terms of shading, tone, washes, and coloration, later stepping out to solo in lyrical passages but not chopsfests. This gives many of the pieces the sussurating qualities they hold, some short (1:18, 1:31, etc.), some long (6:30, 6:13, and so on). Manring's the only one electronicized, Kastning forever acoustic, and Mike makes subtle use of feedback, sustain, and other aspects of that realm. In A Distant Path Darkly, Kastning abruptly caffeinates, setting up a Tolonen-esque percolating sally into a quirkily jumping rhythm that's almost latinate. It's a striking contrast to the normally lethean netherlands normal to his work but very welcome and hopefully indicative of perhaps an entire CD of such notions in the future. Nevertheless, it remains impossible to score anything but excellence with the gent's work, and In Winter is another in a line of fine recordings for the intelligent, if somewhat laconic, listener."
- FAME Magazine (USA)

GREYDISC - "A sonic reflection looking back on the winter of 2011-2012, In Winter is the latest guitar opus from New England guitarist Kevin Kastning. A collaboration between Kastning and electric bass icon Michael Manring, the 20 track, 73 minute In Winter CD is filled with more amazing Kastning guitar extrapolations that tastefully blur the musical borders of jazz, New Age, neo-classical and acoustic guitar instrumental. In the CD liner notes, Guitar Player editor Barry Cleveland describes the CD as creating a sense of 'reflective quietude and tranquility, a mélange of colors' and he's quite right about the depth of musical expression both Manring and Kastning possess and are quiet capable of executing and encompassing. Even though there is a strong sense of musical experimentalism on In Winter, that feeling is almost superseded by a warm, fuzzy feeling that creates a sense of deja vu, guiding you to a kind of musical place you feel you've been before and also want to go back to. For those keeping score, Kastning's guitars of choice on In Winter include his famous 14 string Contraguitar, which adds in shimmering, harp like sounds throughout the CD, while Manring helps the CD soar into the sonic stratosphere thanks to his amazing work on his Zon basses. Echoing the spirit of Kastning's other current CD releases—including Triptych with guitarist Sándor Szabó and percussionist Bálazs Major and Dreaming As I Knew with horn player Carl Clements—In Winter was mixed and mastered by his musical cohort Sándor Szabó in his native Hungary. Guitar fans who blissed out to '70s ECM album classics from original masters like John Abercrombie and Ralph Towner, as well as some of Pat Metheny's more experimental albums will find much to enjoy here. A work of veritable musical wonder by two gifted, kindred virtuosos, In Winter is one of the most awesome sounding musical collaborations thus far in the 21st century."
- Music Web Express 3000 (USA)

"Bonjour Kevin,

I present this beautiful album of Kevin Kastning and Michael Manring. These two great musicians have produced a very beautiful images and music in which emotions are needed immediately tuned in taking away the sweet presence within itself. This music is authentic, it does not refer to anything but the beauty and artistic emotion.
I received a few days ago your two CDs. Thank you very much. I listen a lot to In Winter and I enjoy it very much. My personal ideal as a creative artist is a small transparent ego and a perfect musical technique. The music Michael and you created sends me clear images and deep feelings. So I think that your CD is a remarkable work of art. Something to remain. You have reached a very special point of artistic expression. I wish you a lot of success.
Bravo for your work, You are an impressive création strength."

- Philippe Fouquet (FRANCE)
"The mad genius is at it again. Nice stuff. Tracks 19 & 20 will be one of those "soundtrack of your life" moments for me."
-KJM; (Austin, TX)
"Thanks much for In Winter. It may be your most approachable music yet, more tonal/modal centers than the other projects. I really like your work on the nylon string, as a matter of fact I kind of miss hearing you on a 6 strings (steel perhaps?) since you took on playing those monsters!!!
Thanks again, I have to listen to it more, Michael's work with loopers/delays is very melodic and it really brings to the music without being gimmicky. It sounds like the two of you really hit it off."
- Laurent Brondel (USA)

"Take two musicians who love to push the boundaries of their respective instruments, put them together, and they still probably won't sound like the pairing of bassist Michael Manring and guitarist Kevin Kastning. The duo have just released In Winter, a twenty track album offering what Manring describes as "avant garde, improvised music with a mysterious, atmospheric quality."

The album was recorded in October in New England, inspired by the New England countryside in autumn.

"The hiking trails and forest paths surrounding my house are the perfect places to clear yourself between recording sessions and to find nourishment in nature," Kastning shares in the album's liner notes. "I like to do that whenever I'm recording, but the days when Michael was here were ideal for it. The autumns have to be experienced to be believed. And being immersed in that environment while discussing all manner of artistic and philosophical topics with a kindred soul certainly colored what took place back in the studio."

Manring agrees, adding "that introspective environment made the direction the music would go in seem inevitable even before we began. It was only a matter of finding the right voices for the concept—the different colors. It was like looking at a tree in autumn. If you see it as a single thing it appears to be one color, but if you get up close each leaf is a different color. And then each leaf itself turns out to be a spectrum of colors. We were trying to find all of the different colors that fit into the singular color. It took a while before we felt like it was complete, but we eventually got there."

The instrumentation on the recording is as unique as the musicians themselves. Manring made use of his Zon Sonus Elite Special bass, Zon Hyperbass and Zon VB-4 bass while Kastning played his 14-string Contraguitar, 12-string Alto guitar in A, Classical guitar and Fretless guitar throughout.

"We have many common musical interests," Manring said. "A lot of contemporary things, but we are also both into baroque music. For example, I'm a complete Scarlatti fanatic, and of course there's no getting away from Bach. One of the things we discussed on our walks was the relationship between baroque music and jazz. Kevin also turned me on to some of the great lute composers from that period."

- No Treble Magazine, June 2012 (USA)
"Dear Kevin,

I say thank you for the CD 'In Winter.' Wonderful music, very serious artistic creation. Fantastic musicians, you and Michael, very good duo."

- Balázs Major (HUNGARY)
"Kevin,
I don't think I told you how great the final version of your album with Michael sounds. The sound, sequencing, and mastering are superb!
Hope all's well … Cheers!"
"Hi Kevin,

Recently I received your wonderful production with Michael Manring, always full of very Beautiful and Deep moments as the other productions you've done with Sandor and I have also enjoyed."
- Fernando Freitez (VENEZUELA)

"This year 2012 has been presented the new musical work composed by two of the more precious musical minds and innovative contemporary music: Michael Manring and Kevin Kastning. Released by GREYDISC RECORDS label with the suggestive title "In Winter," this spectacular display of virtuosity and musical sensitivity was divided into twenty hypnotic subjects whose conceptual background is supported by the introverted and reflective spiritual essence and human winter period, both hazy atmosphere in daytime and in its mysterious and selénicos nightlife. Produced by Sándor Szabó, another musical genius whose work we have been discussing with Kevin Kastning. On the album "In Winter," Michael Manring and Kevin Kastning also been able to count on the professional collaboration of other great resources such as Daniel Roberts (luthier of Contraguitar) and John Pearse (strings). An impressive work that was recorded in Studio Traumwald, in the state of Massachusetts for 16 and 17 October 2011, an incredibly short recording time to have obtained a final result so dazzlingly bright, and to give great strength its superb visual artwork was selected the work "Untitled, 2001", created by T. Kastning, being the reflection of the blue painting the perfect picture of this inspiration. In short, refined and exquisite example of art and music of Michael Manring Kevin Kastning through one of the albums whose quality surprised me and liked in the year 2012.
But artistically speaking, one of the qualities that emphasize at this fine album is that each of these twenty songs was recorded live directly in the recording studio with no manipulation of any sound (no mixing, no equalization, ...). For this reason, music lovers Athena Lux readers may feel these emotional webzine compositions in pure instrumental, with the authenticity and realism that all in his musical foundation, and its interpretative quality, which we offer this very special charm during his hearing. Thus, as you start to enjoy listening to the first item stay relentlessly haunted by so much beautiful sound, being emotionally engaged with the solemnity of compositions like "Against Evening Sky," "Though Unclosed, Speaking," "Unseen Within," " First Moment Remembrance," or "Silence Quietly Shining Through." The dynamism melodic songs like "Neither Here Nor," " A Distant Path Darkly," "Internal Meanings And The Weight Of Cathedrals," "From A Farther Room," "A Certain Slant Of Light," "Articulation In Movement," care to detail in their sound in "Never Said In Rhyme," "A Sense Of Drift," and "On Retelling," with the spatial dimension of musical notes give life to "Dissolving Floors Of Memory" and "Second Moment Remembrance" to the reflective and introspective nature of artistic quality issues of "Solo In Mist," "Internal Meanings And The Weight Of Cathedrals," or "Invisible True Stars at Daybreak," or the sublime spectacle of such compositions as "Perpetual In Stillness" or "Third Moment Remembrance."
"In Winter," the incomparable beauty of sound created by these two geniuses of composition and interpretation give body and soul to this evocative album. Enjoy it!"

- Lux Atenea Magazine (SPAIN)
Michael Manring-Kevin Kastning: In Winter


08. August. 2012. Wednesday, 19:37 by Mihály Czékus

The demanding "high end" listeners can have a very pleasant feeling when they got to albums from the real big pathfinder musicians. The album called In Winter belongs to exactly this category. This exciting album is the result of the collaboration of Michael Manring, (the former student of Jaco Pastorius) and Kevin Kastning, (a former Pat Metheny student). The names of both artists are known in Hungary due to our excellent guitarist and composer Sándor Szabó, who made several albums and played with them in recent years.

In Winter is very special in several aspects. Let's see why! In the last decades, the record companies do not produce so long-play CDs like 70-75 minutes (though we can find exceptions). Fortunately, the Manring/Kastning duo has enough music to introduce, that is why it is not so surprising that this album is more than 70 minutes long. The number of tracks also differs from the average, here 20 compositions make the repertoire. We can find short "breathtaking" pieces like First Moment Remembrance (1:31), Second Moment Remembrance (1:29), Third Moment Remembrance (1:18), Certain Slant of Light (1:39), but also some longer, more complex pieces like Evening Against Sky (6:30) or On Retelling (6:13).
The quality of the musicians are superb, both of them are masters of their instruments, so it is not accidental that they are mentioned amongst the best.

In Winter is an album which feeds from the source of nature, which can uplift our soul from its always working mind and creates the optimal atmosphere for experiencing our inner peace. It would be a big mistake to mix up this with the so called "relaxation music" or the consuming "new age" music. In Winter surpasses them on a much higher level. This album works like a spiritual "GPS" leading the listener to the Source Of Everything…

If I want to describe In Winter , I can say it is an improvised music, high quality in sound, in concept, and in its content with a mystical atmosphere. Listening to the recording many times we can find more and more details again and again, and this makes the album really exciting.
Label: Greydisc (USA)

- HiFi Portal Magazine (HUNGARY)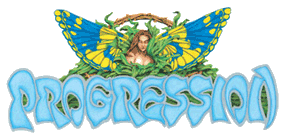 In Winter
Michael Manring & Kevin Kastning

"It's 85 degrees and humid on an August afternoon, and I'm listening to an album titled In Winter, recorded last autumn. But it was October in Massachusetts, which is where I am based, so I can related to the context in which it was recorded. I'm familiar with Michael Manring chiefly as Windham Hill's house bassist. Kevin Kastning is a guitarist whose 2011 duet album with fellow guitarist Mark Wingfield, I walked into the silver darkness, I reviewed last issue.

As with that work, Kastning's arsenal here is unusual, including 14-string Contraguitar, a 12-string Alto model, classical guitar, and fretless guitar. The two discs are very quiet affairs; In Winter sounding almost ambient at times. In fact, Manring's bold but beautiful tone doesn't come to the fore until sixth track Unseen Within.

Things pick up a bit from there. Eighth track A Distant Path Darkly has Manring slapping his bass and Kastning plucking percussively. Though a generous 72 minutes, the disc features 20 compositions, five of them under two minutes. Pieces tend to drift from one to the next without discernible transition, much like winter days in New England."

- Jason M. Rubin
Progression Magazine (USA) Summer 2012 issue

Guitarbench Magazine
Michael Manring - Kevin Kastning
"In Winter"
"Atmospheric, contemplative, introspective... all describing our reactions to this offering from extended-range guitarist Kevin Kastning and bass supremo Michael Manring.

Both are masters of their unusual instruments - Manring designed the Zon Hyperbass which has an extended range and is capable of alternate tunings. Kastning uses the Contraguitar and a 12-string Alto guitar, also of his own design to extend the range and voice beyond the norm.

So when you take two avant-grade musicians and collide them in a late Autumn/early winter New England, you get "In Winter."

Throw out the conventional compositions and melodies here. The tracks are all about mood and atmosphere. The extended tonal ranges allow for the two to play out improvisations, drawn out harmonics and endless shades of mood.

We definitely felt the evocation of nature introspective emotional searching. Much like the ECM recordings of Abercrombie and Towner, this is not a car CD and whilst not an immediately accessible album, certainly rewards listeners with an emotional, contemplative journey."
- Guitarbench Magazine (USA) November 2012
Review: Michael Manring and Kevin Kastning – In Winter

November 21, 2012 7:53 pm

Ian Eicher
Bass Frontiers Staff Writer

"Spacious, ambient, wandering, looming, and mysterious are a few words you could use to describe Michael Manring and Kevin Kastning's latest album release titled "In Winter." The album starts of with a resounding fretless bass call reminiscent of the "O beautiful…" beginning of one of our nations most prominent songs. How better to describe this concept of the lonely, yet beautiful winters of the New England countryside.

"That introspective environment made the direction the music would go in seem inevitable even before we began." – Manring

Each track seems to drift into the next like a cool winter breeze where some keep you uplifted and bright while others leave you in a state of tranquil ambiguity. With the CD only being the two musicians the entire time you get a feel for their individual and collective exploration of different tonal and musical ideas. Together the two explore a wide range of atonal motion to driving harmonics accompanied by rhythmic comping.

This is definitely an album that you would want to start a fire and kickback on a chilly night to let your mind wander the beautiful sounds and feelings that these two will convey into your soul."
- Bass Frontiers Magazine (UK)
November 2012

Instrumental LP of the year: "In Winter."
So! As some of you cats may recall, I've been on a pretty serious experimental / New Age / ambient instrumental music [and extended-range instrument] kick for the past year or so. I'm a devotee of frequent Hedges collaborator and stone cold genius bass innovator Michael Manring, and last year I heard that he'd done a record with a guy named Kevin Kastning.

This Kastning fellow has been mentioned in a couple of acoustic-guitar type articles I've read over the last few years, but apart from that, I knew very little about him. The largely-improvised record he did with Manring is called 'In Winter' and was supposed to be some kind of thematic chillout exploration thing influenced by the natural environment of Kastning's New England habitat, so I thought that sounded pretty cool. I put it on my 'to buy' list.

Finally got around to picking it up this week, listening to it, and learning more about Kastning.

First off : this Kastning cat is wicked! Hard to believe he's not more well-known outside the ambient / experimental music community. He's got an expansive sense of harmony combined with total command of his instruments, along with a puckish sense of Seussian humor that frequently shows up to introduce some smiles into what is largely a pretty emotionally stark record. Kastning's playing achieves a remarkable balance between space and density, and between interest and unobtrusiveness. Huge creativity and emotional range are at work in this cat's music, and the extended range of his instruments keeps the whole set sounding really, really fresh. No pre-chewed folky dreck here, only crisp ideas and outstanding musicality.

Kastning and Manring have an obvious really intuitive musical rapport. There's a fair bit of the 'telepathic' communication that used to happen with Manring and Hedges (though Kastning plays nothing whatsoever like Hedges, stylistically), or that happens between, say, Scott Henderson and Gary Willis. Kastning's timbre is kind of keyboardy due to his exceedingly clean attack and double-course instruments (acoustic contraguitar and alto guitar), plus he has the impressionist approach thing happening, so there are times when this record makes me think of Bill Evans with Scott LaFaro.

The tunes on the disc are mostly downtempo and introspective, just as I like them, with a couple of funky / new wavey toe-tappers like "A Distant Path Darkly" thrown in for variety. My personal favorite cuts are "Internal Meanings..." which is a deep and yearning masterpiece, along with "Silence Shining Quietly Through" and "On Retelling."

The word on Kastning is that he studied with Pat Metheny and did the jazz thing for a long time, then started getting more into the 'modern classical' bag. He, like Manring, feels too limited by conventional instruments and has designed his own -- a seven-course, 14-string contraguitar and a 6-course, 12 string alto guitar, as well as a recent doubleneck carbon-fiber contra + alto 30-stringer from Emerald that didn't make it onto this record, but that I'm eager to hear him hit. The sounds he gets from his [strictly acoustic] axes are very strong, assertive, and pure -- no doubt as much a reflection of his disciplined technique as his fine taste in guitars.

One thing worth n.b.'ing is that this disc contains what in my view is some of Manring's best recorded playing, which is saying a hell of a lot when you consider that this is the cat who recorded "The Enormous Room" and "I Carry Your Heart." I have all of Manring's solo and Hedges material, as well as a number of his other collaborations, and this record gets me my Manring music fix favorably well. On "In Winter," he's just unsurpassably sensitive, evocative, and all-around magical.

The bottom line is that if you like any sort of inward-looking instrumental music, adventurous-but-not-harsh improvisation, classic-era ECM type stuff, or modern art music in general, you will flip your wig for Kastning and "In Winter."

Rating : Five white-and-soft-pastel watercolor nature paintings in faux-gold frames with a big glass of wheatgrass juice surrounded by potted ferns <-- highest possible New Age rating

Instrumental LP of the year: "In Winter." - Nicholas DiBiase
- Latewire June 2013 (USA)